Koniec edycji, początek przygody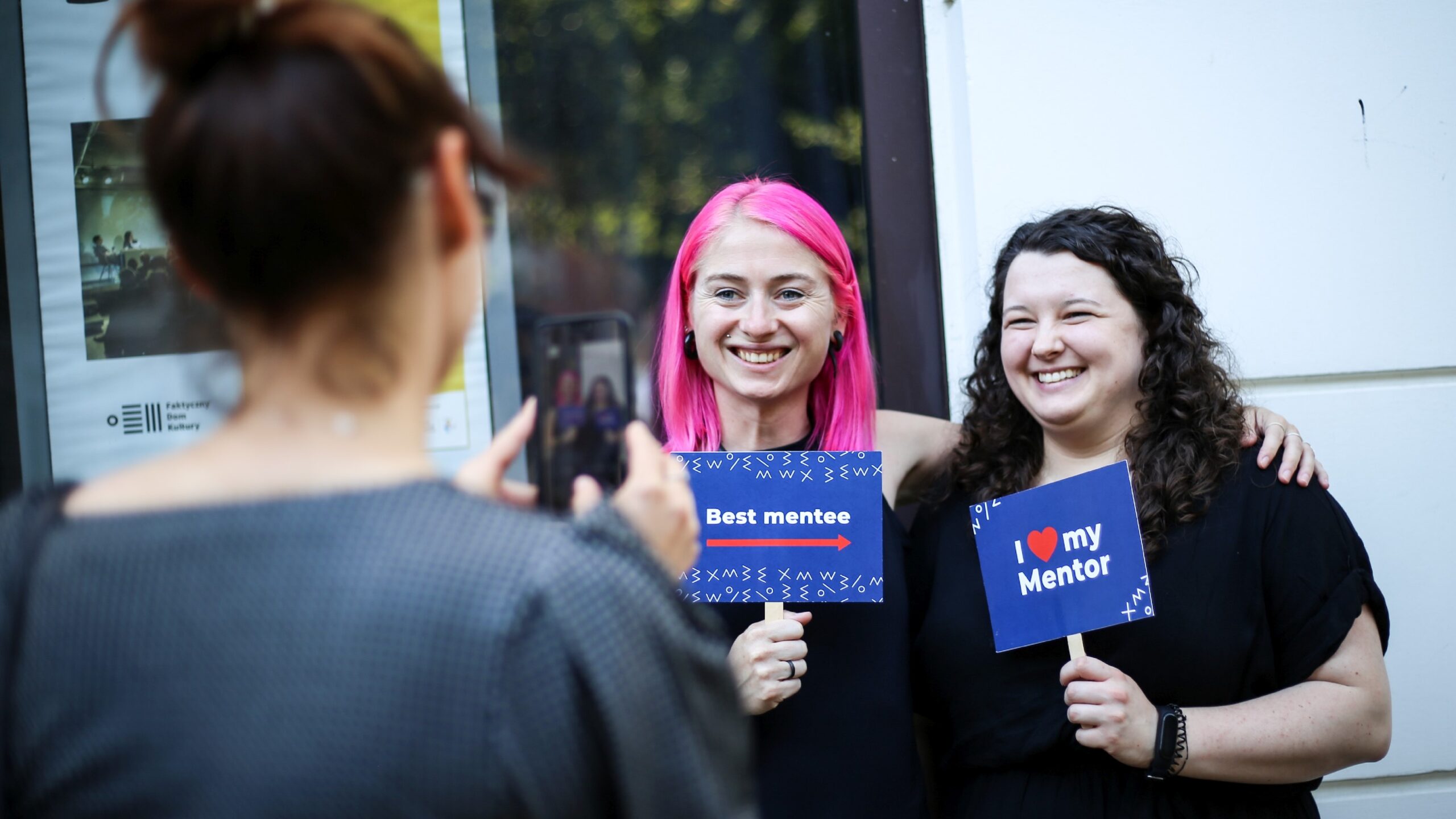 Upalne popołudnie w centrum miasta? Skwar i duchota nie były przeszkodą dla ponad 50 osób, które w tym roku uczestniczyły w programie TopMinds – spotkaliśmy się, by posłuchać o relacji wybranych mentorów i mentee, i razem świętować ukończenie programu przez 23 mentorowanych.
Wybrane cztery pary opowiedziały nam o swoim doświadczeniu współpracy w parze mentorskiej, o wielu godzinach spędzonych na szczerych rozmowach o blaskach i cieniach pracy w nauce, celach rozwojowych, zadaniach domowych, które dostawali mentorowani a także – o wzajemnych "docieraniu się" we współpracy.
W końcu poczułam się komfortowo, mogłam ściągnąć maskę i z kimś szczerze porozmawiać – powiedzieć co myślę, co czuję. Byłam w stanie określić czego potrzebuję a moja mentorka mnie nie oceniała.
– tak swoje doświadczenie w programie podsumowała jedna z mentee.
Chciałem pracować z kimś, kto ma pomysł na siebie, żeby pokazać też sobie, że fajnie jest kogoś uczyć – i to się udało!
– to z kolei relacja jednego z mentorów. 
Wiele osób podkreślało, że koniec edycji nie oznacza końca relacji mentor-mentee, dla części osób to tylko przystanek na drodze rozwoju.
Zapraszamy do obejrzenia fotorelacji z wydarzenia: 
Zdjęcia M. Kosiński na zlecenie Fulbright Poland.